CUSTOMER QUERY – Does Original Mane n Tail Shampoo help hair grow?
November 2nd, 2021
Does Original Mane n Tail Shampoo help hair grow?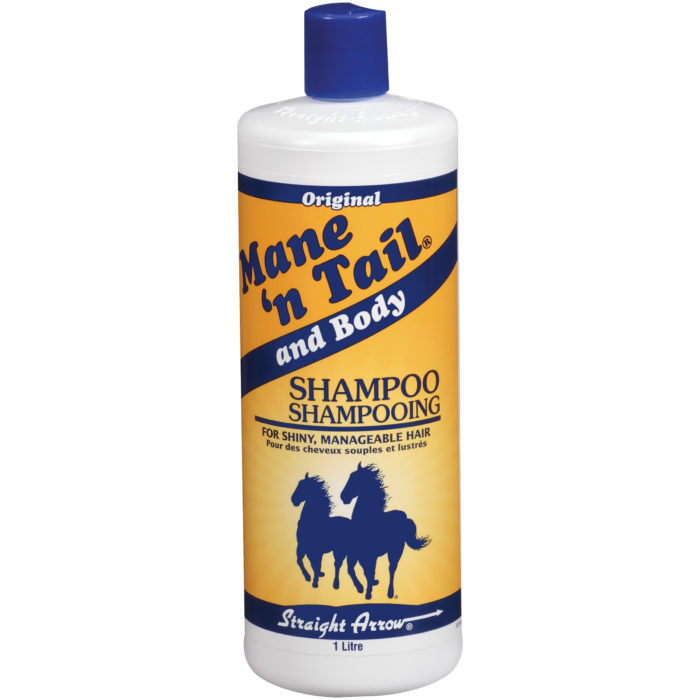 Mane 'n Tail is a brand stocked by us, that includes various products – we love for example the Original Mane n Tail Shampoo. You may have heard on social media or from friends that this product helps hair growth; and this is certainly something that has been fed back to us from customers.
Mane 'n Tail Original Shampoo contains micro-enriched proteins including keratin. This compound naturally exists in hair and serves as a protective layer around the shaft. Over time, hair can lose its keratin content and incur damage; using a shampoo with these proteins fortifies locks, whether equine or human, to keep them protected. Hair will retain its strength and will be less likely to break resulting in longer and healthier strands, when keratin-based shampoos are used.
Mane 'n Tail Original Shampoo also contains hydrolysed collagen, which is collagen broken down into easier to absorb particles. With external use, hydrolysed collagen acts as an amino acid that many may be lacking on the scalp – collagen is known for providing the body with the nourishment it needs to promote new growth.
We believe that Mane 'n Tail Original Shampoo promotes hair growth through its quality ingredients that clean hair efficiently and remove excess sebum, also promoting new hair growth. Ingredients that protect the hair shaft with naturally occurring proteins ensure broken hair is a thing of the past, and additional ingredients moisturise and retain moisture, reducing breakage. It's ideal for regular use throughout the autumn and winter months when horses are stabled more often, and is thus especially useful to keep tails looking pristine and thicker.
Visit – https://worldwidetack.com/product/mane-n-tail-shampoo/
#manentail
Recent articles